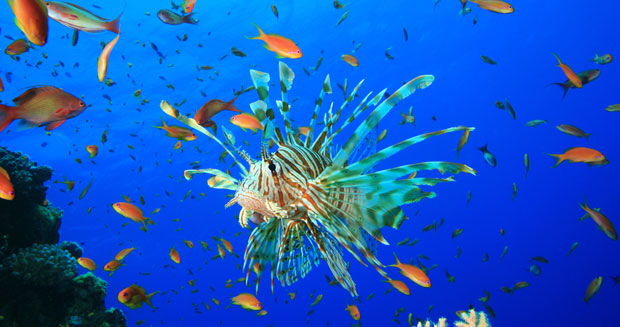 Specialise
Divers House offers a variety of specialty courses, all of which are designed to broaden your knowledge of diving and give you new diving experiences. While you can do a specialty in almost anything you covered in your Advanced Open Water course, the two most popular specialty dives are the Deep Specialty and the Enriched Air Specialty.
Diving with Enriched Air (or Nitrox) is a great way to get more from your diving. Not only does it allow for a longer No Decompression Limit, it allows you to safely get more dives in on your holiday and many people say that diving on Nitrox makes them less tired at the end of a hard day of diving.
Deep Specialty – At the end of the Advanced Open Water course, all divers are certified to go to 30 meters but have you ever wondered what lies deeper? Heard about an awesome wreck or site you'd like to explore but it's outside of your allowed limit? Well with the Deep specialty, you can go down to 40 meters and see what life if like even further underwater
Price for 2 dive course: from €100 to €130
Price for 4 dive course: from €130 to €170
NITROX Course Price (includes 2 tanks, dives are paid separately): from €80 to €100
* Specialty Manuals = from €20 to €25 * Camera rental available
Master Scuba Diver
If you have 50 logged dives, are certified as a Rescue Diver and hold 5 specialities you can apply for Master Scuba Diver status; the highest non-professional rating PADI awards.