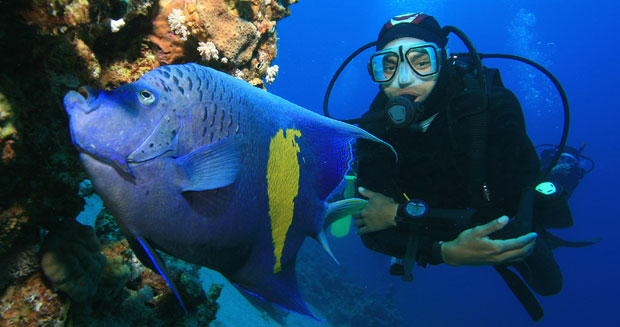 Advanced Open Water
Once you've completed your Open Water course, the oceans are your oyster…up to a point. If you want to experience a range of underwater activities, or explore the Red Sea below 18 meters then this course is for you.
The course itself normally takes two days to complete and is designed to give divers a taste of many different types of diving. As part of the course you must complete the Deep and Navigation dives on the course but after that you can pick any from the options offered in the Adventures in Diving Manual. Want to improve your buoyancy? Then try the Peak Performance Buoyancy Adventure Dive. Want to try a night dive? That can be part of the course. Fascinated by the underwater world and want learn more, then the Naturalist dive is for you. Other popular choices include drift diving and multi-level and computer diving.
If you're short on time you can complete three Adventure dives and be certified as an Adventure Diver.
Advanced Open Water Duration: 2 days
Advanced Open Water Price: from €165 to €185
Manual: €30